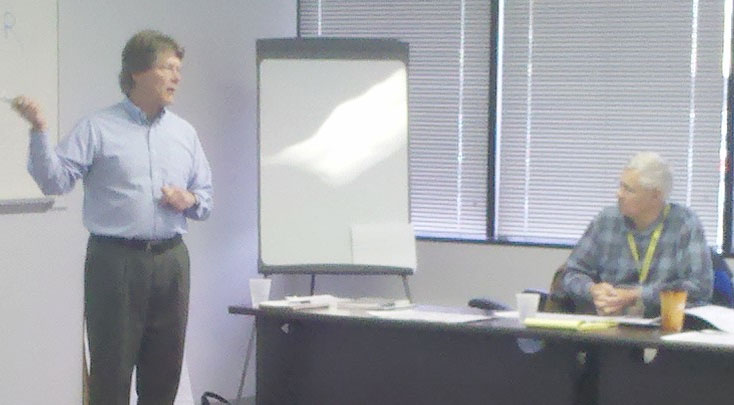 Our standard and custom workshops provide knowledge and experiences about effective practices in plant operations from the human perspective as impacts process safety and plant performance.
Our workshop service is typically delivered at the beginning of a new control building project, or if a plant has uncertainties about the effectiveness of their current operational practices, the service can help in deciding to initiate a project. In addition, workshops facilitate the creation of a shared vision among key organizational leaders and staff that is general to the industry and specific to a company's operational interests.
In addition to providing custom workshops for your organization, Human Centered Solutions also offers the following workshops periodically.  If you have an interest in one of these topics or another topic related to our expertise, please watch for our announcements or send us a message indicating your interest for a workshop in your area.

Improving Human Performance in Operations
A Management/Supervisor Seminar
Understand industry effective operations/process safety practices
Discover techniques to improve team situation awareness
Learn principles of effective HMI development and design
Download .pdf for more information

Designing Effective Operator HMIs
A HMI Developers Workshop
Understand development failure modes
Learn about human perceptual and cognitive capabilities
Study  foundational principles in good HMI design
Discuss strength and weaknesses of existing designs
Download .pdf for more information

Building Individual & Team Situation Awareness
An Operator Training Workshop
Understanding situation awareness
Situation awareness failure modes
Situation awareness practices
Troubleshooting techniques
Upset response protocol
Team practice exercises
Download .pdf for more information
Workshop Interest Survey
Please complete the survey below to indicate your interest in a workshop or seminar in your area:    ( * = required )
We use this information in strict accordance with our Privacy Statement