Staffing Assessment

Our staffing assessment services facilitate rationalizing operator staffing levels to identify opportunities to adjust staffing levels, balance workload across console operator positions, eliminate unnecessary console application loading and maintain sufficient staffing configurations for safe and productive operations. This assessment service can support estimating impact expansion or contraction of process operations on staffing requirements.
Excellence in operations staffing requires going beyond the use of control loop counts or snapshot observational studies of operator interactions to a comprehensive rational approach to defining console and field staff levels that ensures an adequate defense against unexpected events with a cost-competitive, competent operation team.
Console Operator Staffing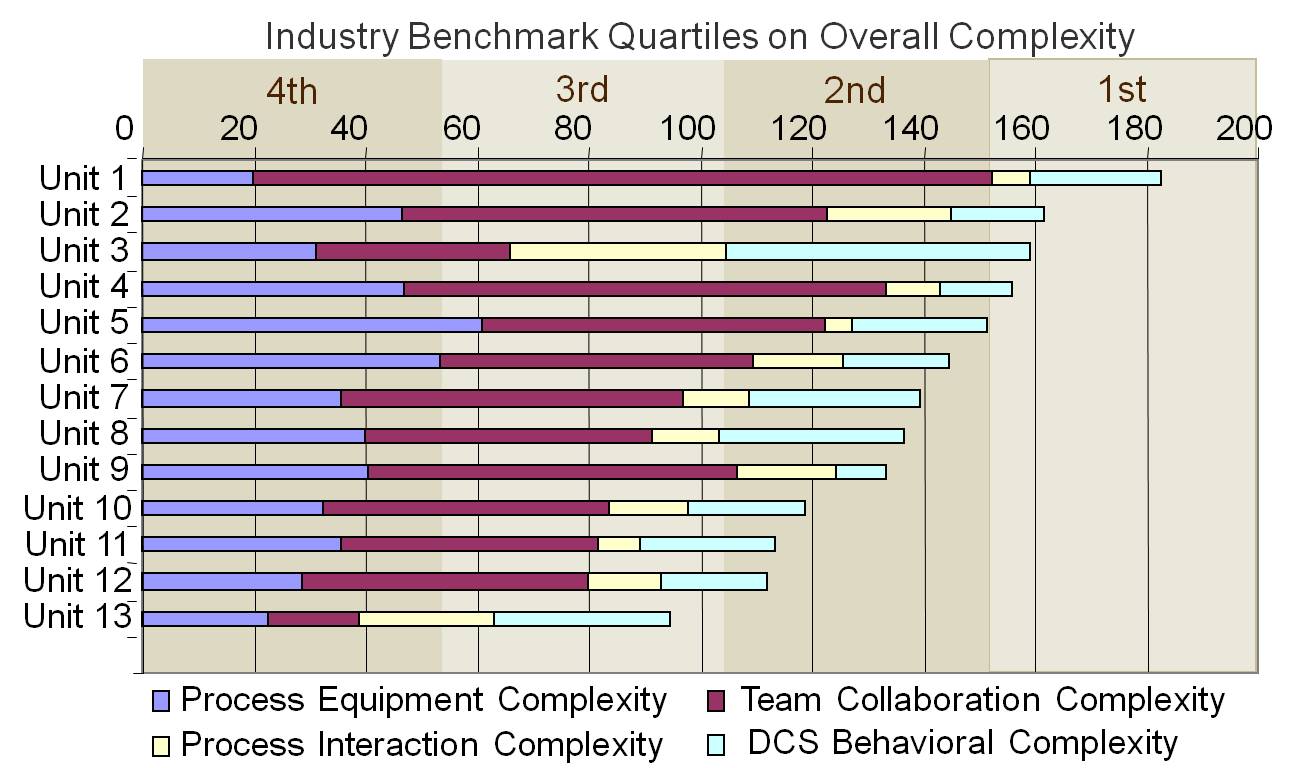 Our console operator staffing  service analyzes console staffing assignments based on intrinsic complexity of the process equipment and their interactions (as measured by its configured content and capacities) and on extrinsic complexity of the control and communications systems (as measured by its observable behaviors).
Our Console Operations Complexity Analysis began with our early work to apply human factors principles to control room operations and design in which we conducted a number of site visits and observational studies, and applied numerous task analytic methodologies to understand the job of a console operator.  Over the past few years, we have collected complexity data on over 300 console positions which provide the basis for benchmarking a given site against the industry practices.
Field Operator Staffing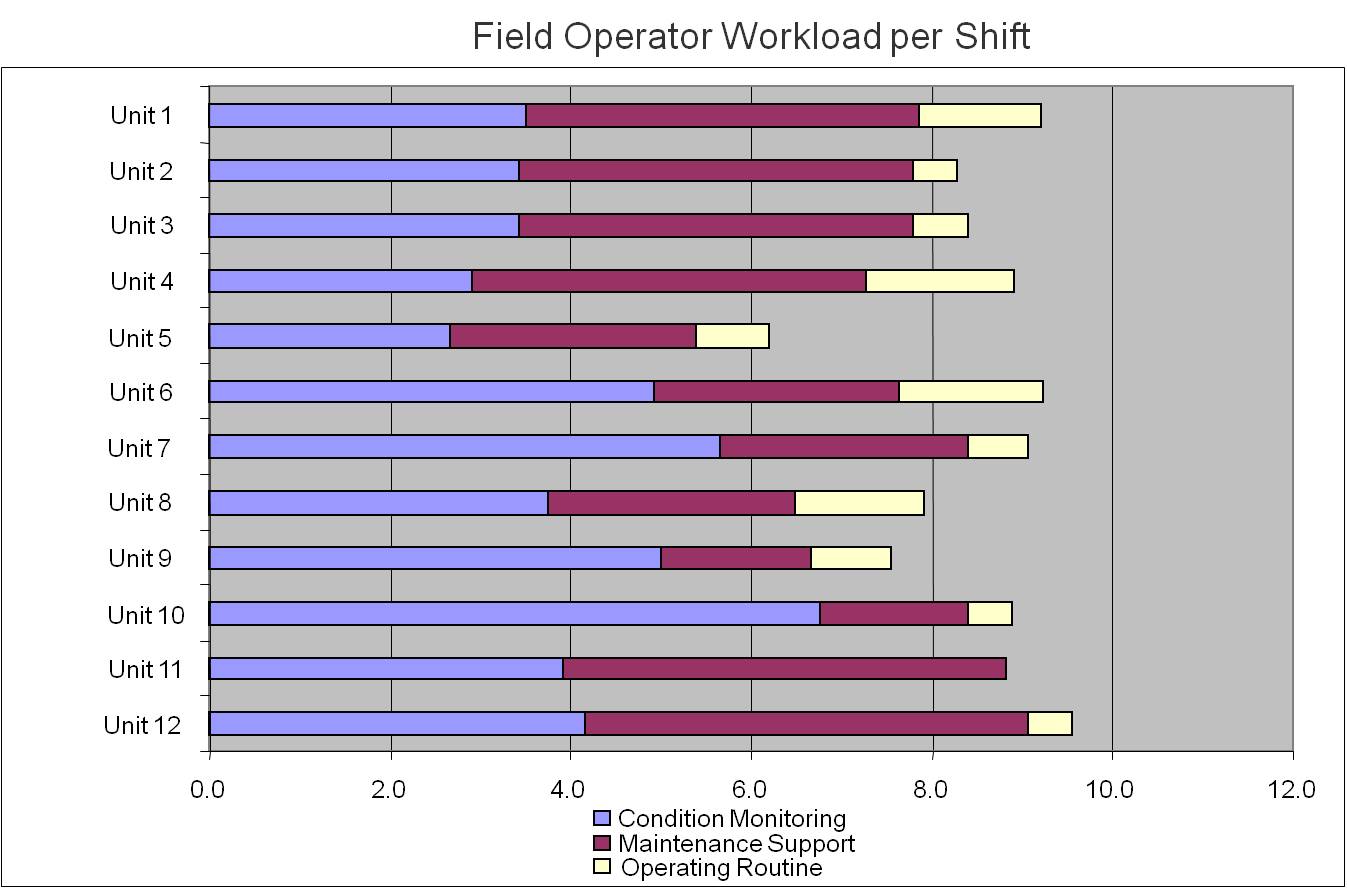 Our field operator staffing service examines field staffing assignments based on a study of the time requirements to support steady-state  operations activities including equipment monitoring, routine operations and maintenance support.
Our team members shadow field operations activities on the site to obtain a first-hand understanding of the requirements for task, time and resources. The results of this assessment can be used to improve the balance of work between operations personnel or improve the efficiency of daily, routine activities.
Scenario-Based Risk Assessment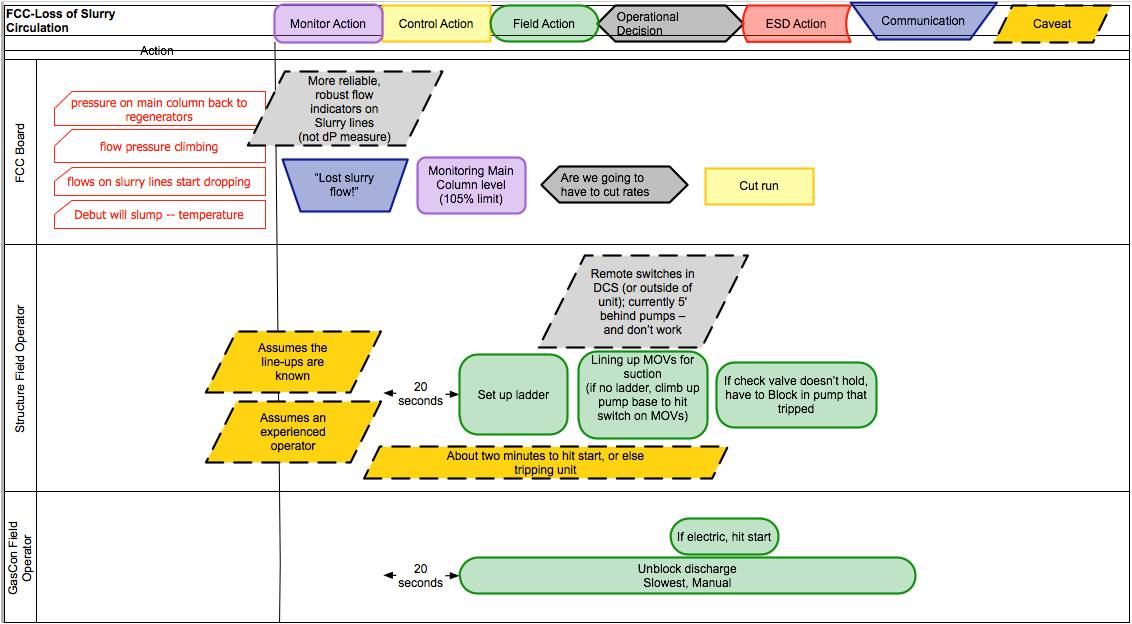 Our scenario-based risk assessment service supports analysis of the overall operation team configuration from the process safety perspective of potential risk under different upset scenarios. Our team uses a scenario-based risk assessment methodology to identify potential risks to operational integrity with a principled review of team roles and responsibilities, time to act, automation support and process safety defenses. Where there is unacceptable risk, our team works with site representatives to develop a risk mitigation plan.